I made a cute card for my hubby for our anniversary and just had to share it, even though I created it with my Creative Vault members.
Hubs and I celebrated 17 years of marriage this past Saturday and we've been together for almost 20 years.
I can't believe that much time has passed. Marrying my beloved is the single best decision I ever made. The life I dreamed of having as a child, I have. And a huge part of that is because of him.
For this card, I used a cute die set from Honey Bee Stamps and one of their cute stamp sets. Unfortunately, the stamp set is sold out right now. Hopefully, they will restock it.
I could not have put this card together without the use of my Precision Glue Press from My Sweet Petunia, I love that thing.
If you want to see the video for this card, you have to be a member of the Creative Vault. Sister and I had a great time chatting it up while I put this bad boy together.
SUPPLY LIST
Below you will find all the supplies I used. Click on any of the images to purchase the item in my online store or one of the affiliate stores (please note I am not an affiliate with all companies listed)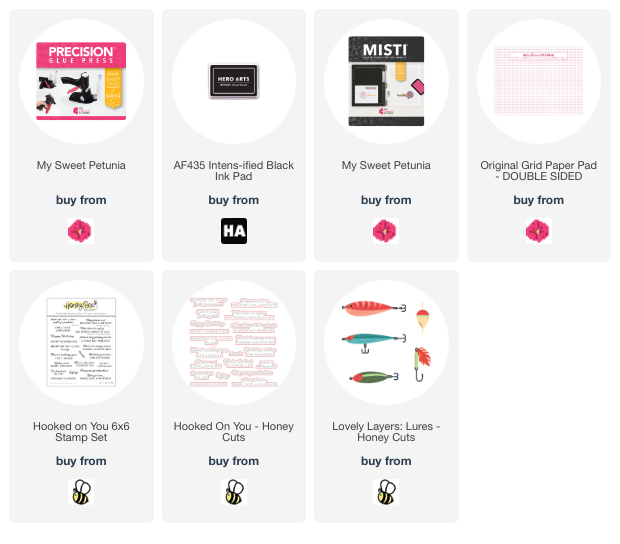 This blog post includes affiliate links. This simply means when you click on the links I might earn a commission, but there is no additional cost to you. No one has paid me to use specific products, I share what I love and hope you enjoy.