I have some mega masking tips for this card, check out the video to see my fails and triumphs while making this labor of love.
This card put me through the ringer. But it was worth every minute of effort. I just want to frame this one and stare at it forever.
MEGA MASKING TIPS FOR CARDMAKING
Learning from someone else's mistakes is fabulous in my humble opinion. So today I am definitely going to share and tell you some of the blunders I made trying to make this card.
I used the adorable Play Learn Grow stamp set from The Rabbit Hole Designs to create this cute card.
I knew I wanted my owls to appear as if they were in a classroom working away. So here are the tips I have for masking to make a card like this come together.
Masking Tips:
+ Any image that you want to appear in the front has to be stamped first. In this example, I stamped the owls and books first, then I masked the owls and the books.
+ The stack of books on the shelf is from under the little owl. So for this, I covered the owl on the actual stamp with masking tape, inked the books, and then removed the masking paper and stamped the books.
+ For my background, everything that was stamped had to be masked before I could ink blend my background. I used additional masking paper to create the floor and wall.
I absolutely love how this card turned out and it's one of those that I'll have a hard time letting go.
Do you have cards that you make that you find difficult to give away after you've made them? Comment and let me know your thoughts on this. I have friends who say they don't care if their cards end up in the trash because the process of making them and giving them is the joy they get from it.
SUPPLY LIST
The Rabbit Hole Designs New Release Products CLICK HERE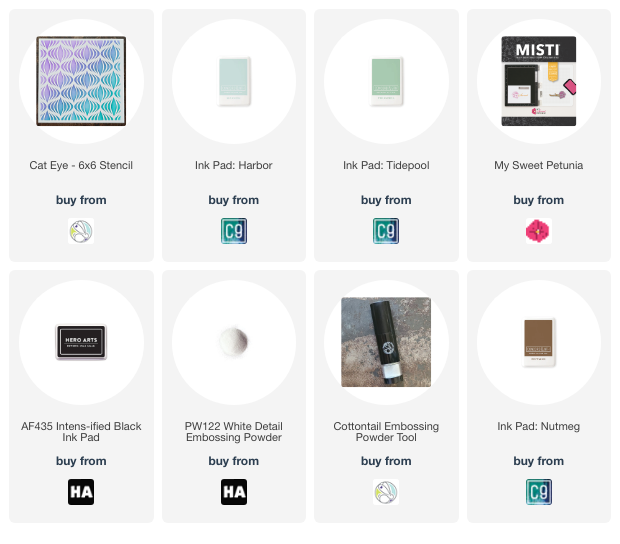 BLOG HOP LIST